Infinity Visions PyroGraphics Supports

It's easy to get people excited about fireworks. But adding the ability to project letters and numbers creates a personalized effect to the display.  PyroGraphics supports allow for 105 pieces of 38mm mines to be held, allowing each fixture to fire 3 times, giving you the ability to project 3 different characters or the same characters from just one fixture.
Letters, numbers and signs can be produced with a combination of multiple shots from any of the 35 holes (5x7rows) or as necessary per graphic. Up to 4 holes of 45mm tubes per shot, for a total of 140 shots.
Any custom logo or shape can be made on demand to fit the same support. With Visual Show Director FX Generator any pattern can be created and translated to a new plate for custom patterns.

A new effect in your Toolbox !

Precision manufacturing
Computer drafted, dimensions quality controlled, and assembly accuracy to 1/16,000 of an inch, all ensure that each piece has an exact trajectory when being fired
Quality hardware materials
Built from riveted and folded 20-gauge Galvanized Steel the PyroGraphic combines robustness with a weight of only 45 lbs dry
Corrosion resistant Steel
Dimensions 48″x 21″x 14″ allows for maximum amount of shots per square foot
Equipped with Riv-nuts for easy assembly/disassembly
The Laser cut triangular holes are cut to exact dimensions. When the hole is fully loaded pieces fit snug and hold on their own, no additional attaching, just load it in and wire your series. Made for 38mm NEXT FX mines.
Use a blank tubes to fill voids or zip ties to holding holes
Fire any combination of 3 characters number or letter
Pixel grid is removable for custom patterns, logos, or different calibers.

Read  Alberto Navarro's Paper about the pioneering research on this technology at the
XVth International Symposium on Fireworks in Bordeaux, France. (2015)
First Test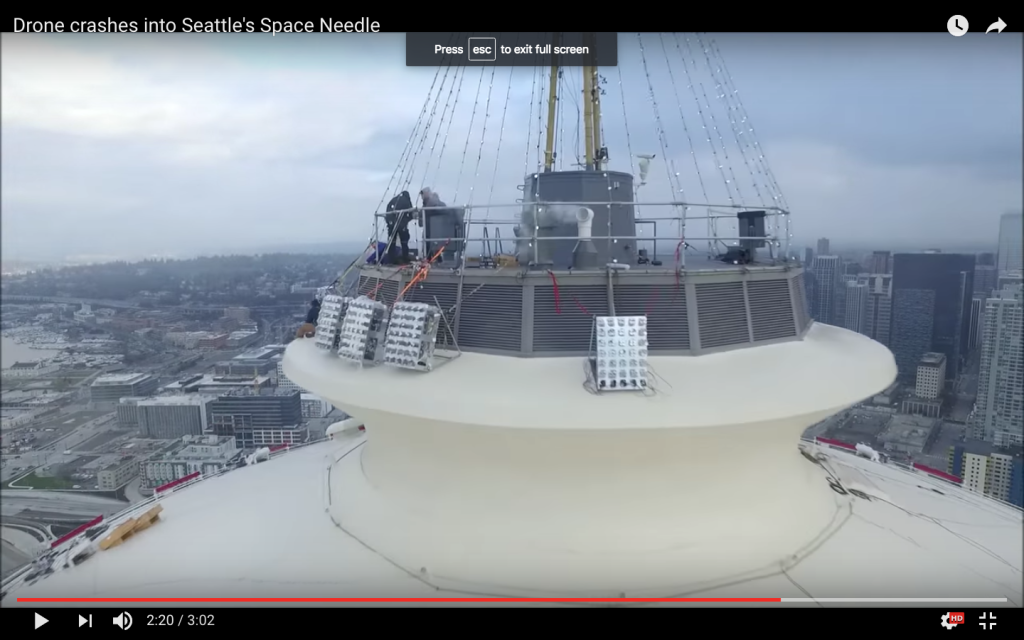 Supports at the top of the Space Needle In Seattle
The box can be placed at different inclinations to adapt to different location and elevation firing situations.