The Toolbars

The tool bars let's you have all the commands conveniently accessible. They are fully customizable.
The tool bars offer you quick access to the VSD functions and commands. It is VERY IMPORTANT that you take the time to go with your mouse over them to see what each one does. Click and try them.

They are saved with the project. In this way when you reopen, everything will be in the exact place that you left it


Tool bar Features:





Can be placed anywhere in the Show Director window or in the Desktop.


click here for more information on how to relocate toolbars



Can be customized: Add or Remove Icons, Add Name tag to Icon, Icon size.


click here for more information on how to customize toolbars



Function of the Icon is displayed when the mouse is over the icon.




A tool tip always shows a description of the command





The tool bars position in the user interface are saved in the .atb file. Each project can have a specific tool bar layout or arrangement.




If you want to use a tool bar layout as the default, copy the file "myproject.ToolBarLayout.atb" in the project folder where you made it and place it in C:/Users/"your username"/Appdata/Roaming/ShowDirector folder and rename it as "ToolBarLayout82.atb". After that in any new project it will be the default layout.





All the tools can be accessed from the Menus, so in order to save space in the screen you want to use only the most frequently used. This is the default original layout in the application.


The available Toolbars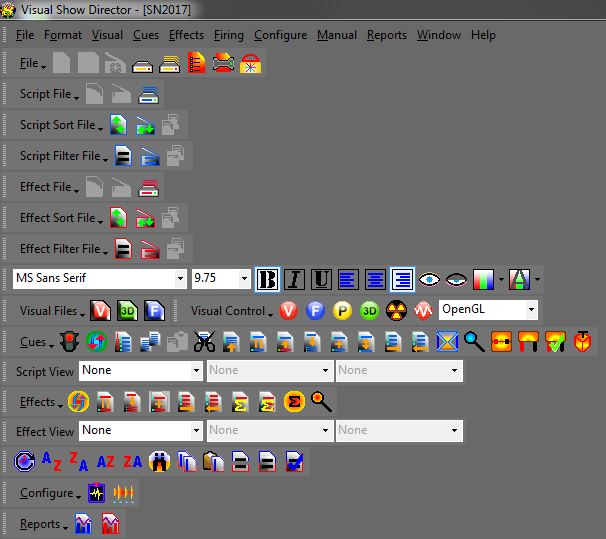 Created with the Personal Edition of HelpNDoc: Free EPub producer