VIEWER INTERFACE



The Viewer main interface looks like this: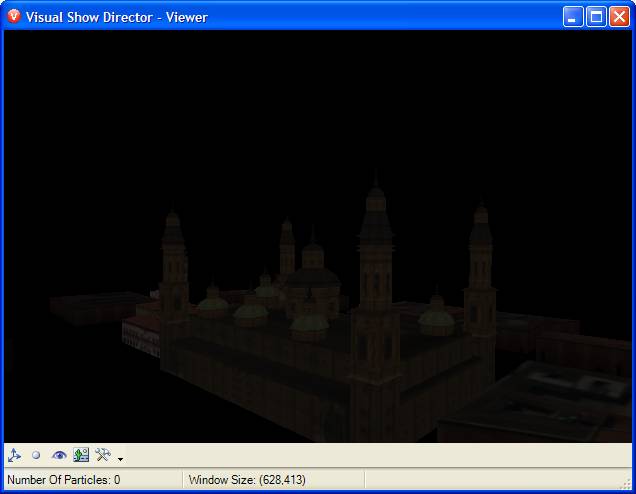 The main window features a main display area, plus a toolbar to customize options and a status bar to display information about the application.



The Viewer Keyboard controls


| | |
| --- | --- |
| | Camera Movement |
| | Camera Zoom |
| | Camera Rotation |



The Toolbars


The tool bar contains the commands to change camera position and orientation and the rendering options.


Show/Hide position dots

:




this tool toggles the visibility of position markers, displayed as green dots on the screen;





Show/Hide burst rise

:




this tool toggles the visibility of the burst rise; the burst rise is the dot that appears when a shell is shot from a position;





Reset Camera

:




this tool resets the camera to the default position and orientation;





Make Snapshot

:




this tool captures a snapshot of the actual view-port and saves it on file;





Options

:




this tool brings up the

Option window

where advanced customization is possible.







The Status Bar


The Status Bar displays information about the number of particles used to display the actual scene and information about the windows size (useful when taking snapshots).
Notes about the Number of Particles

The number of particles panels displays a counter indicating how many particles are active on the screen.




The higher the number of particles, the more system resources are used.

Please keep in mind this equation when designing effects in the FX Generator.




The number of particles depends on the way each star type has been built (a star with tail is made by several particles).
Created with the Personal Edition of HelpNDoc: Free EPub producer